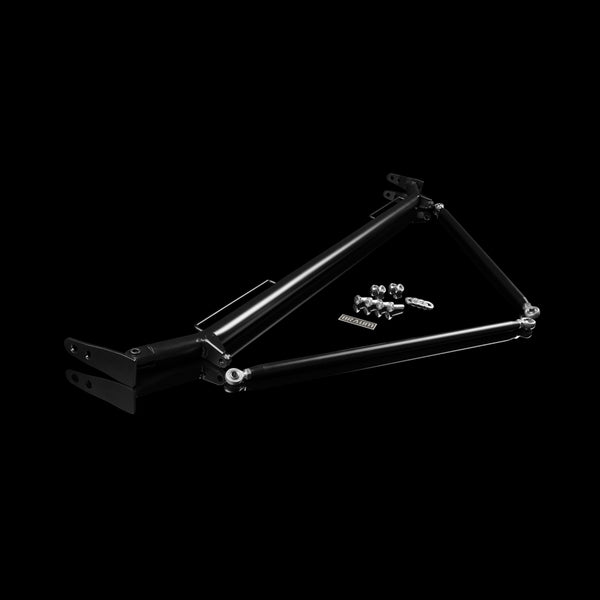 2005-2014 Ford Mustang Harness Bar
If you're serious about racing, chances are you either have a 5 or 6 point harness installed in your track vehicle, or you're thinking about installing one. To accomplish this, however, you'll need a solid foundation upon which to mount your harness. Your stock seat belt mounting points won't work; they're in the wrong location and won't provide the kind of support you need to stay firmly planted in your seat during hard cornering and collisions. That's where our 2005-2014 Ford Mustang harness bars come into play. Our harness bars allow you to install 5 or 6 point harnesses in almost any vehicle. They are adjustable so you don't have to worry about less-than-optimal fitment, or whether or not they can be reused in your next track vehicle. Buy with total confidence.
Our harness bars are made of high strength steel, powder coated in the all-time-favorite colors of glossy red, black satin, and glossy white. They allow for 4 point mounting for a stable and secure fit. The lower bars are fitted with high strength, steel, ball joint rod ends for fine-tuned adjustability and fitment catered to your specific vehicle. In addition you will receive high quality hardware for a quick, complete, and reliable installation.
Fitment: 2005-2014 Ford Mustang (all models except convertible)